OUR LOCATIONS
We currently have locations all over South Texas
Who we are
EMEX was founded on August 28, 2000. We opened the first branch located at Matamoros and San Dario in the city of Laredo, Texas.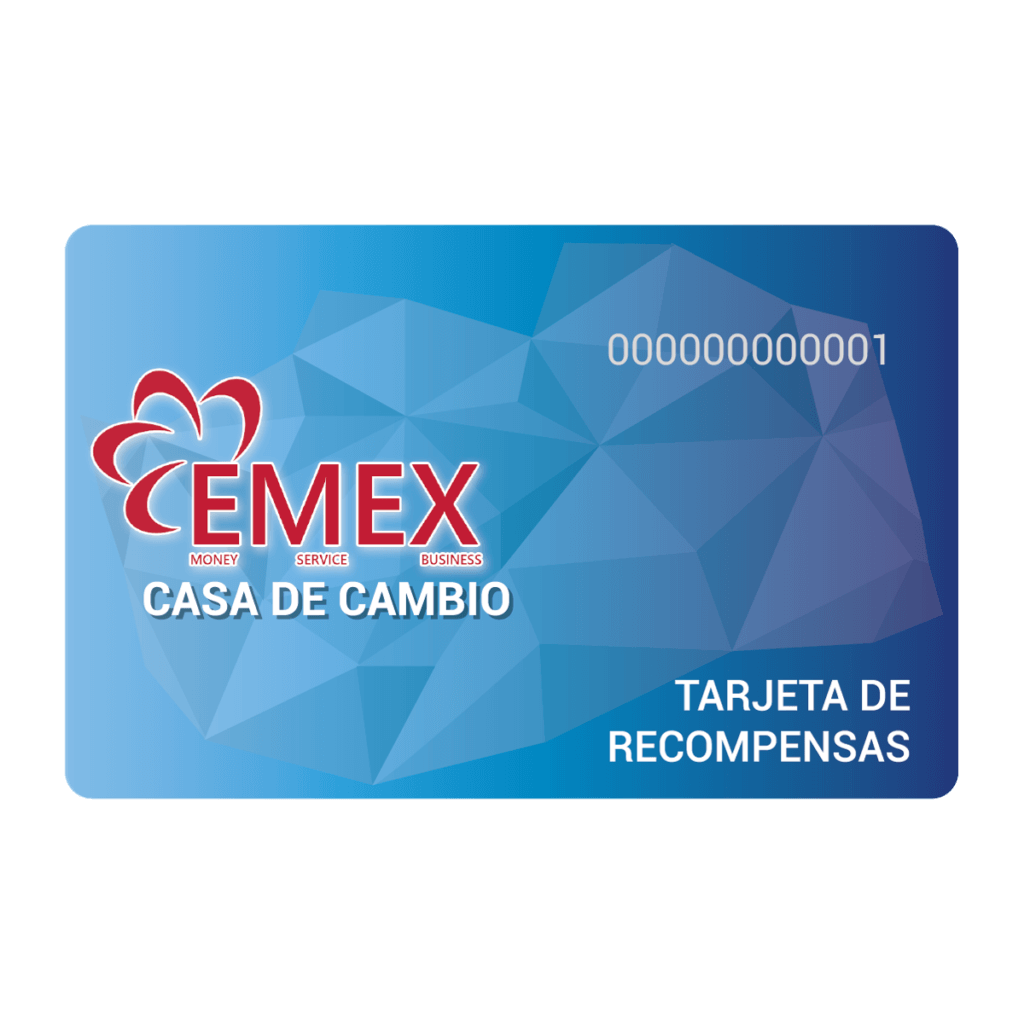 JOIN OUR LOYALTY REWARDS PROGRAM.
ask a clerk to register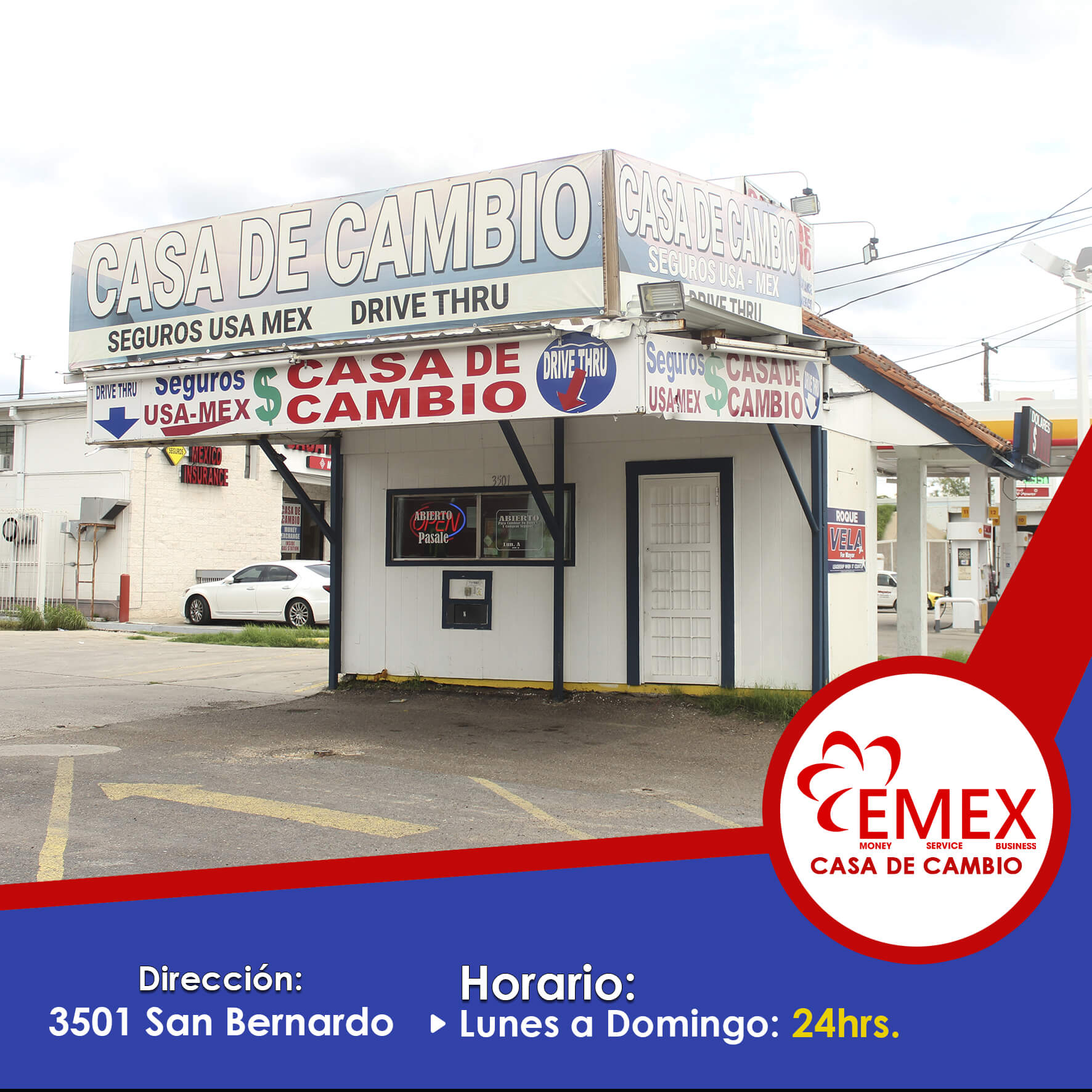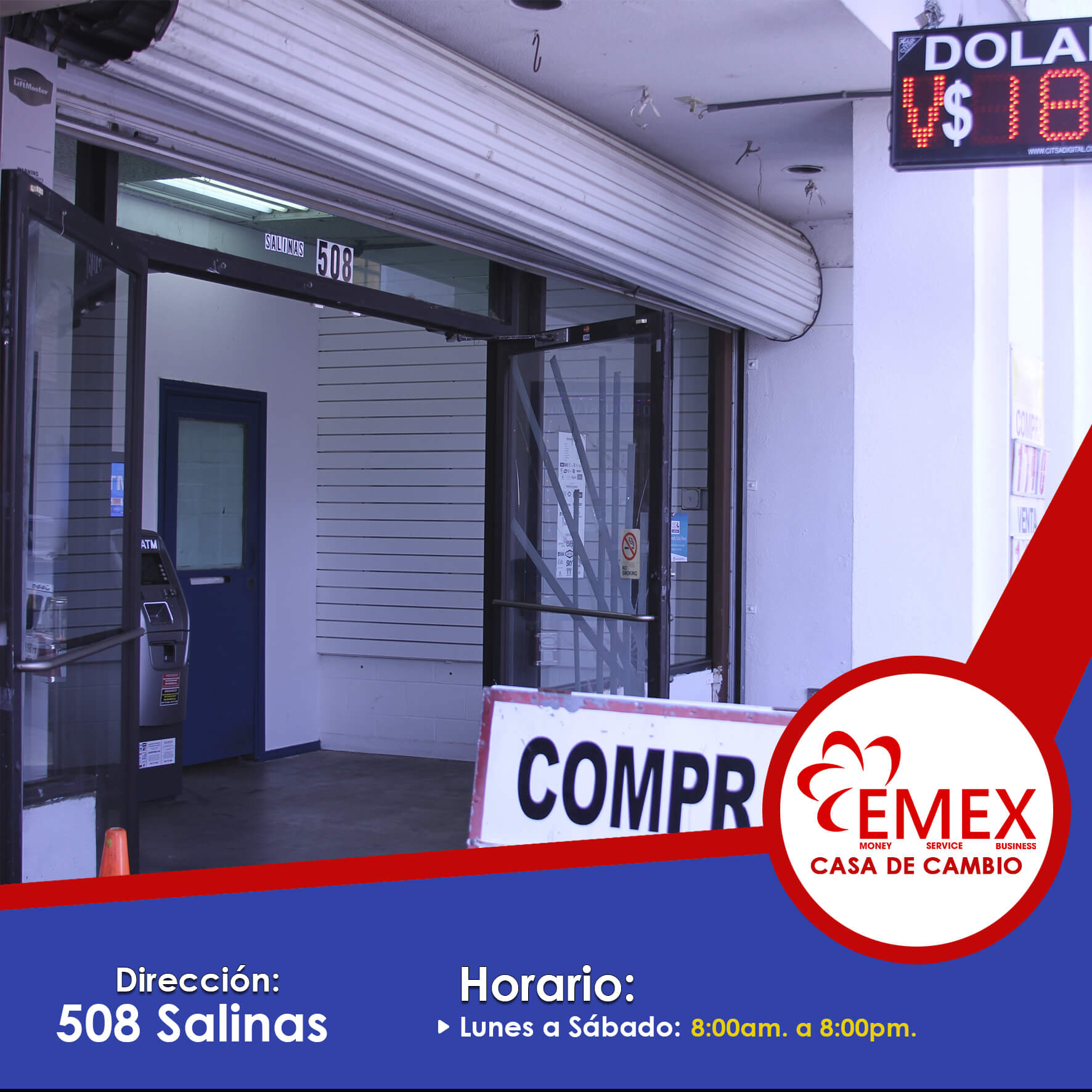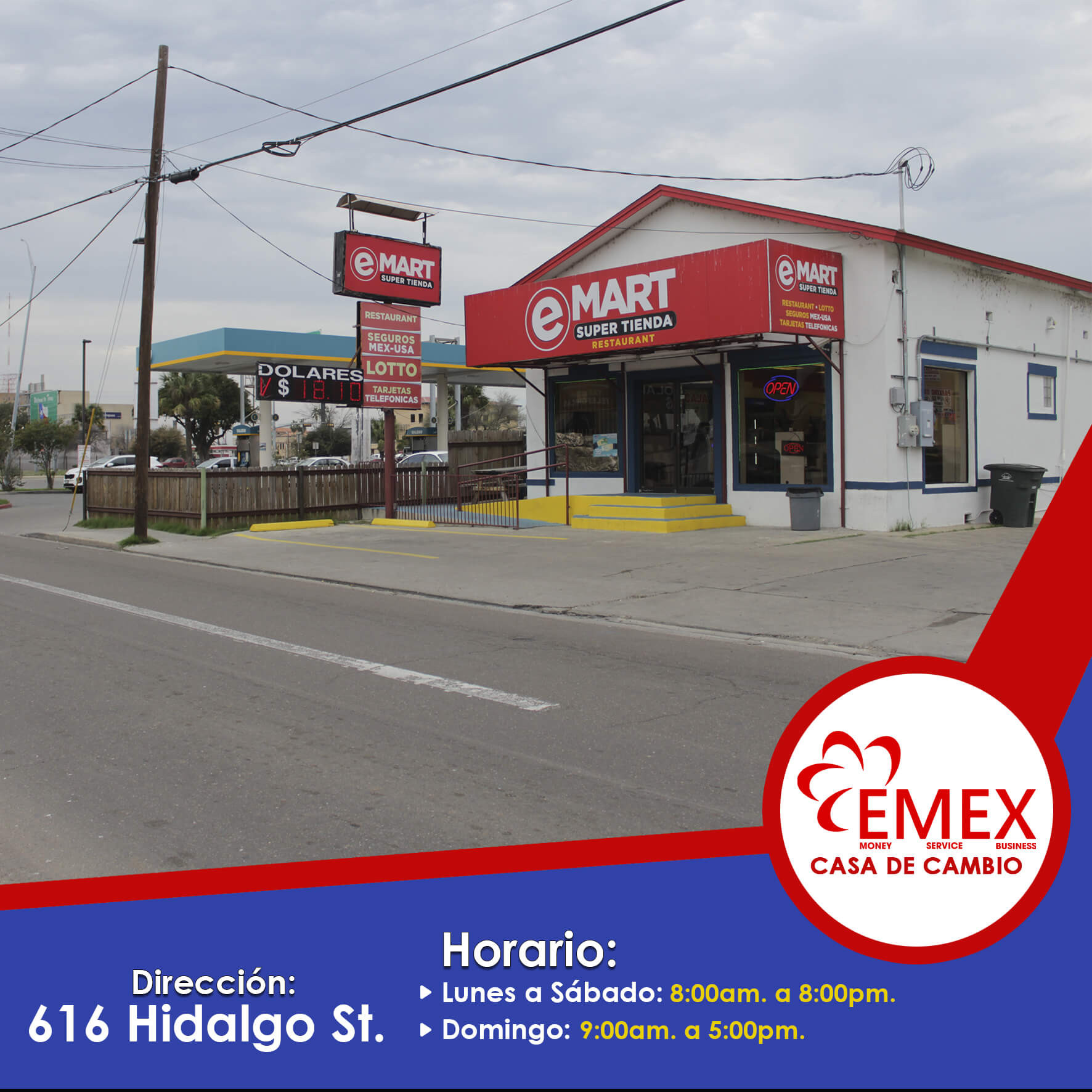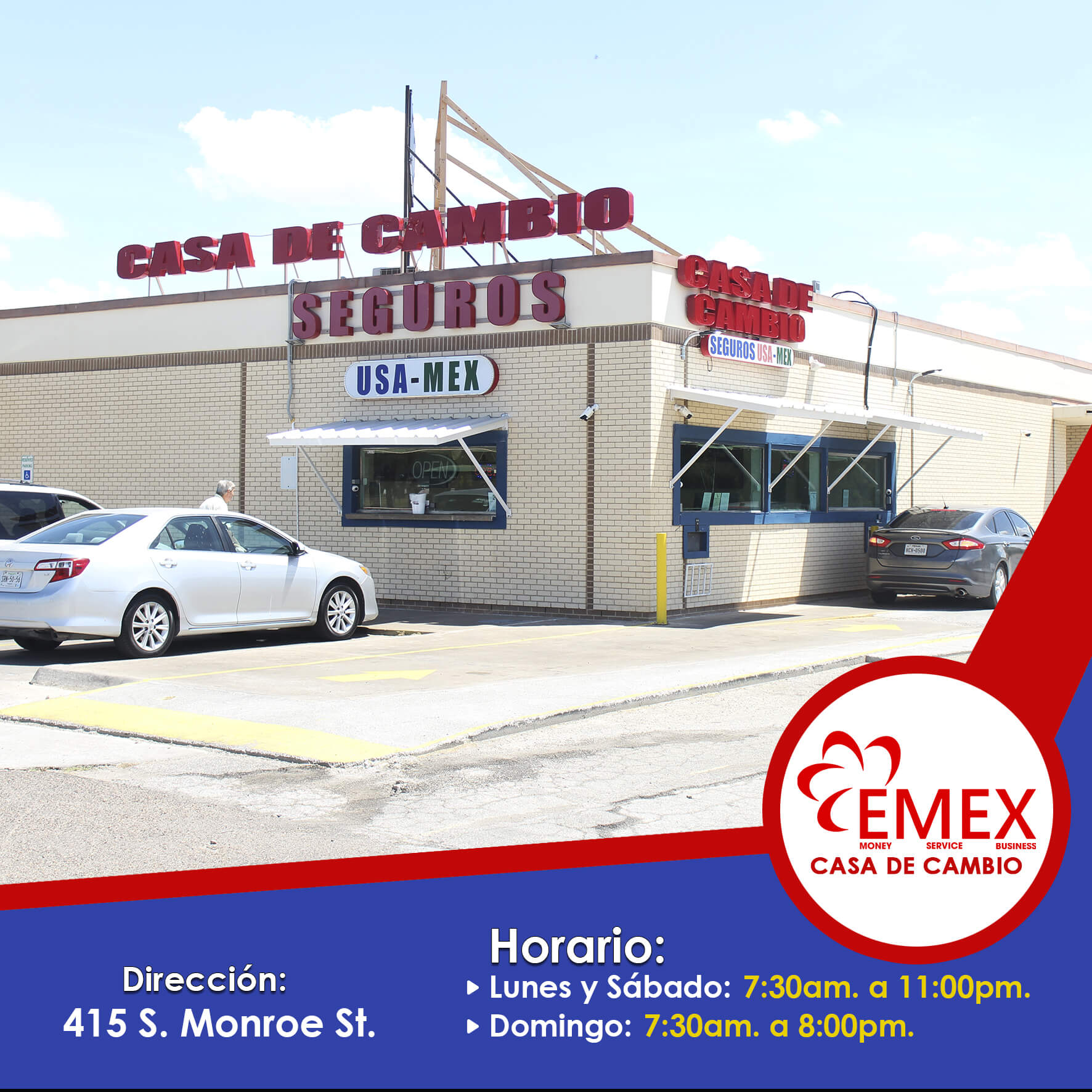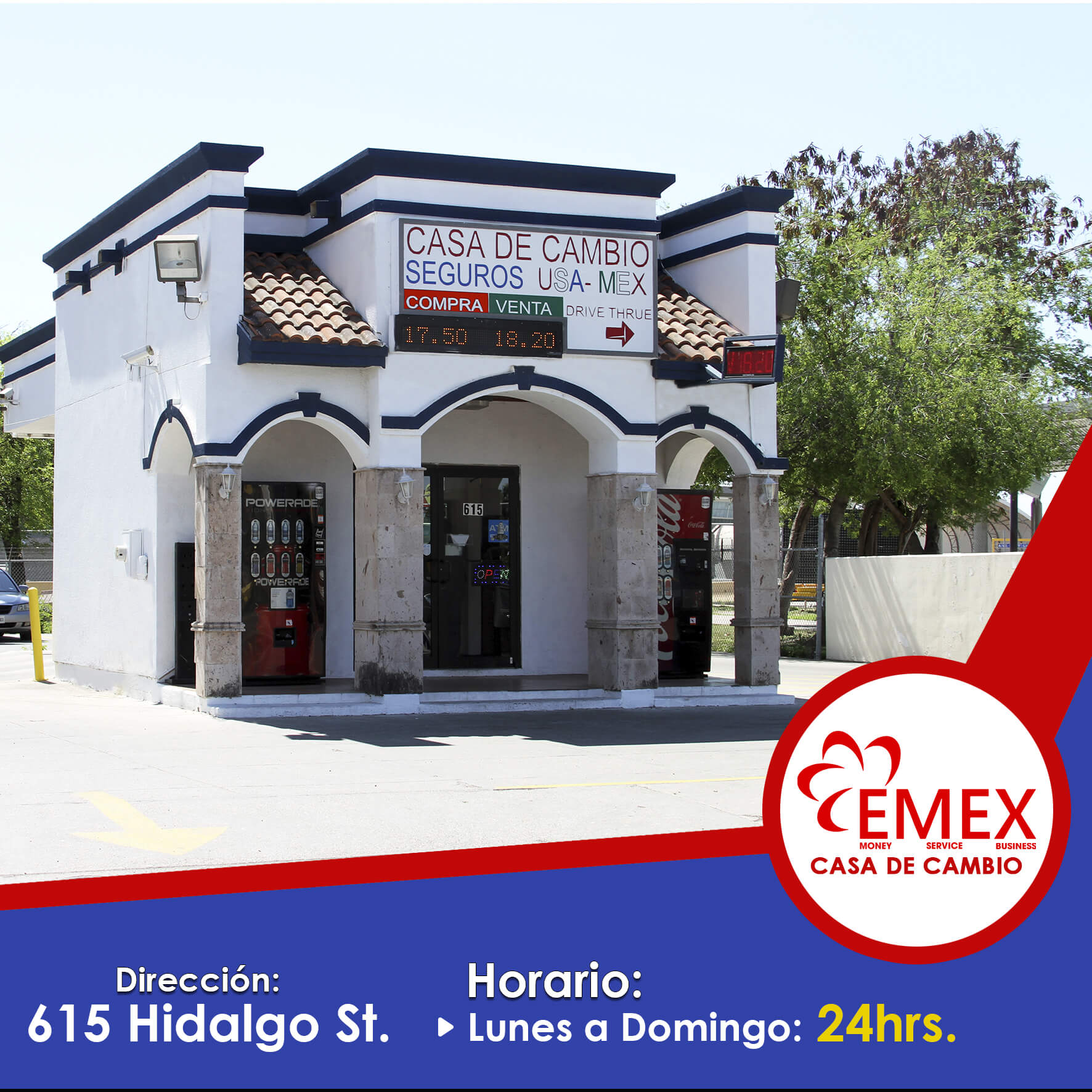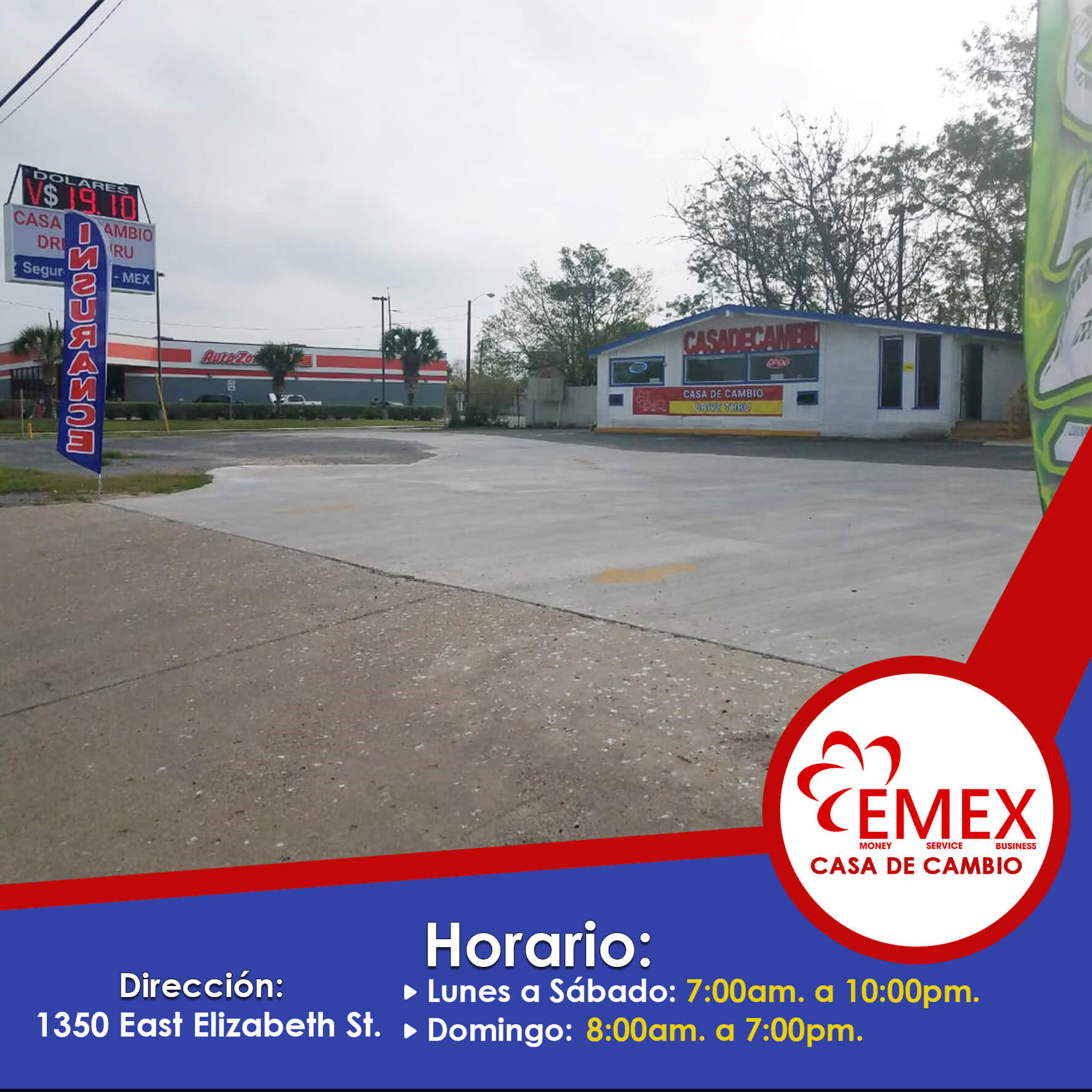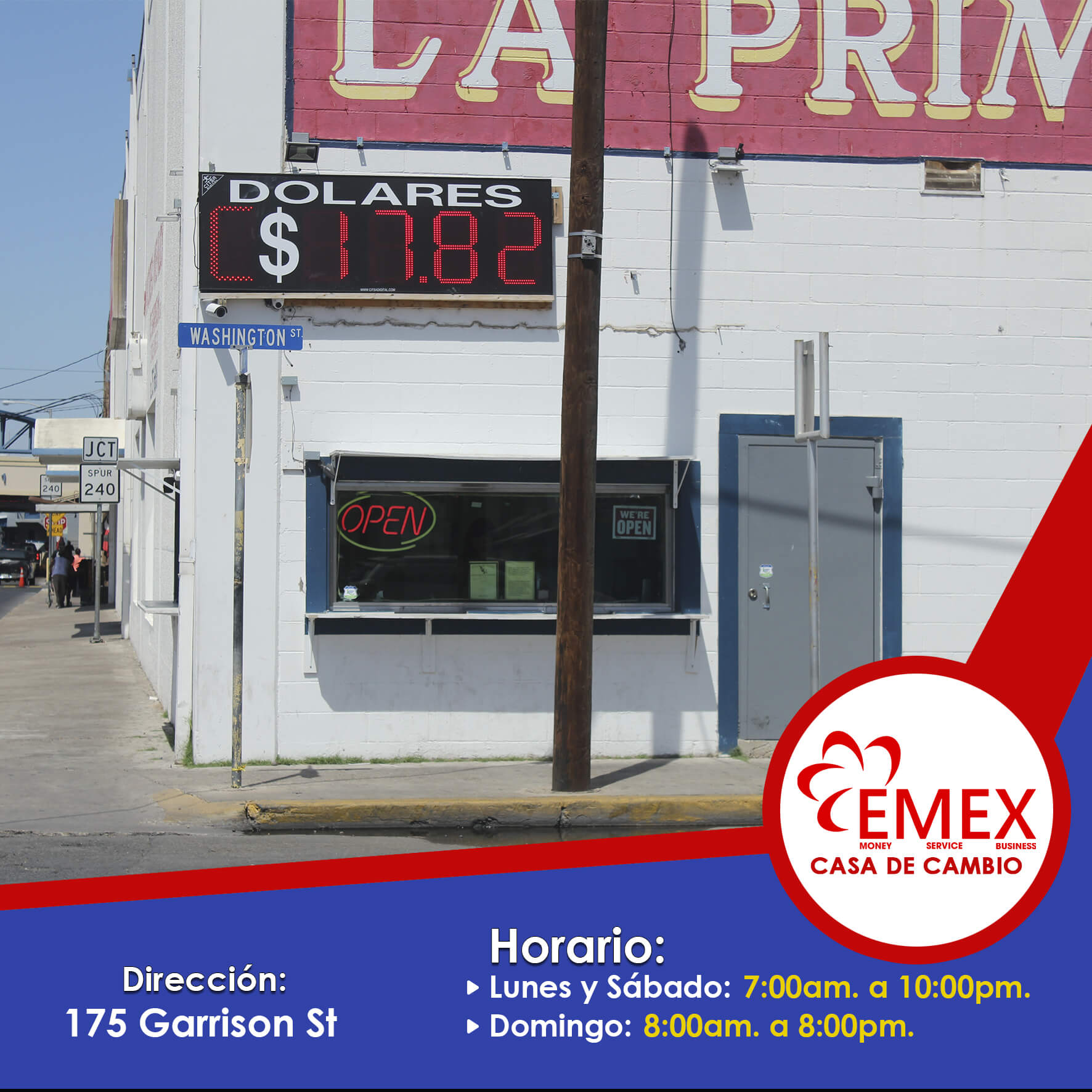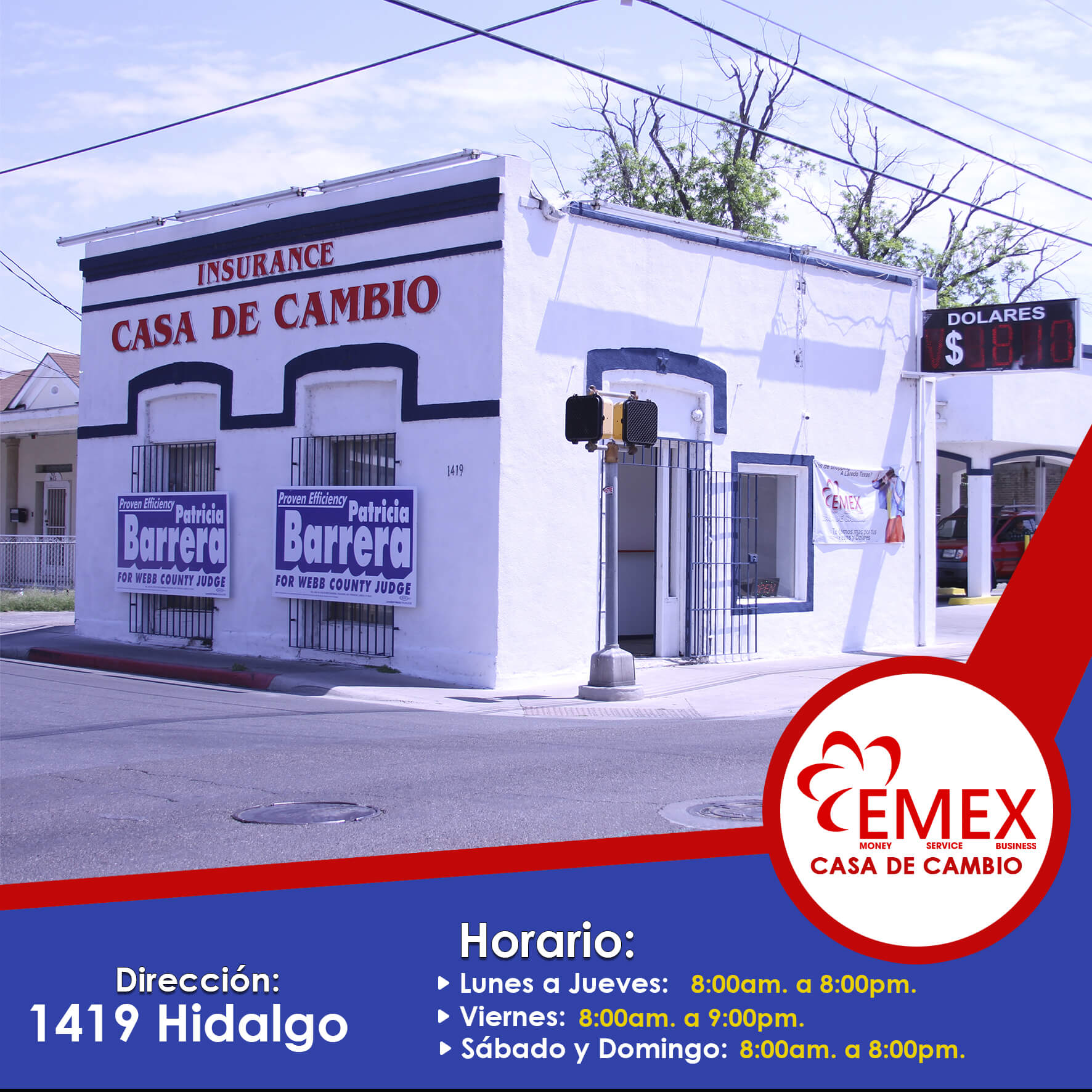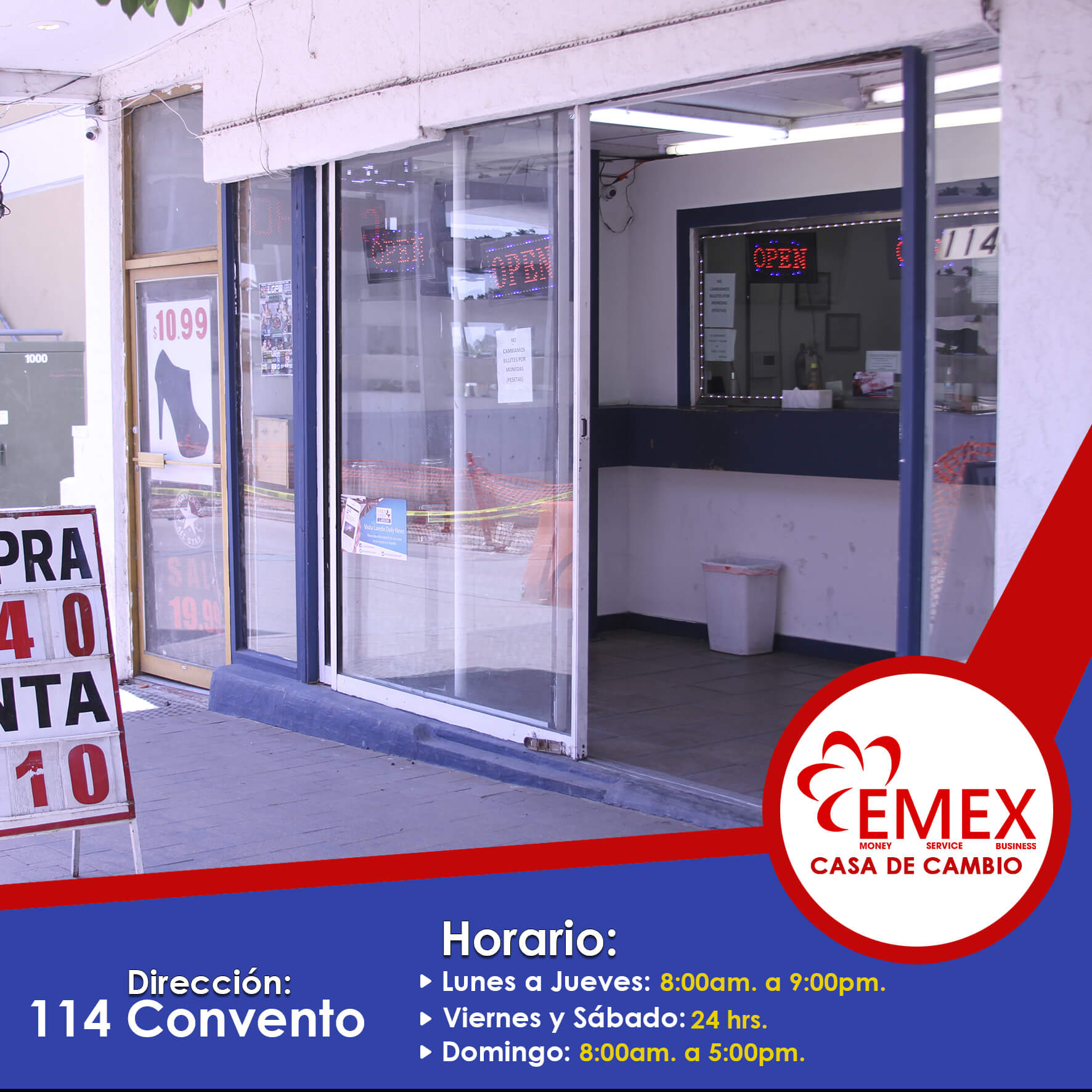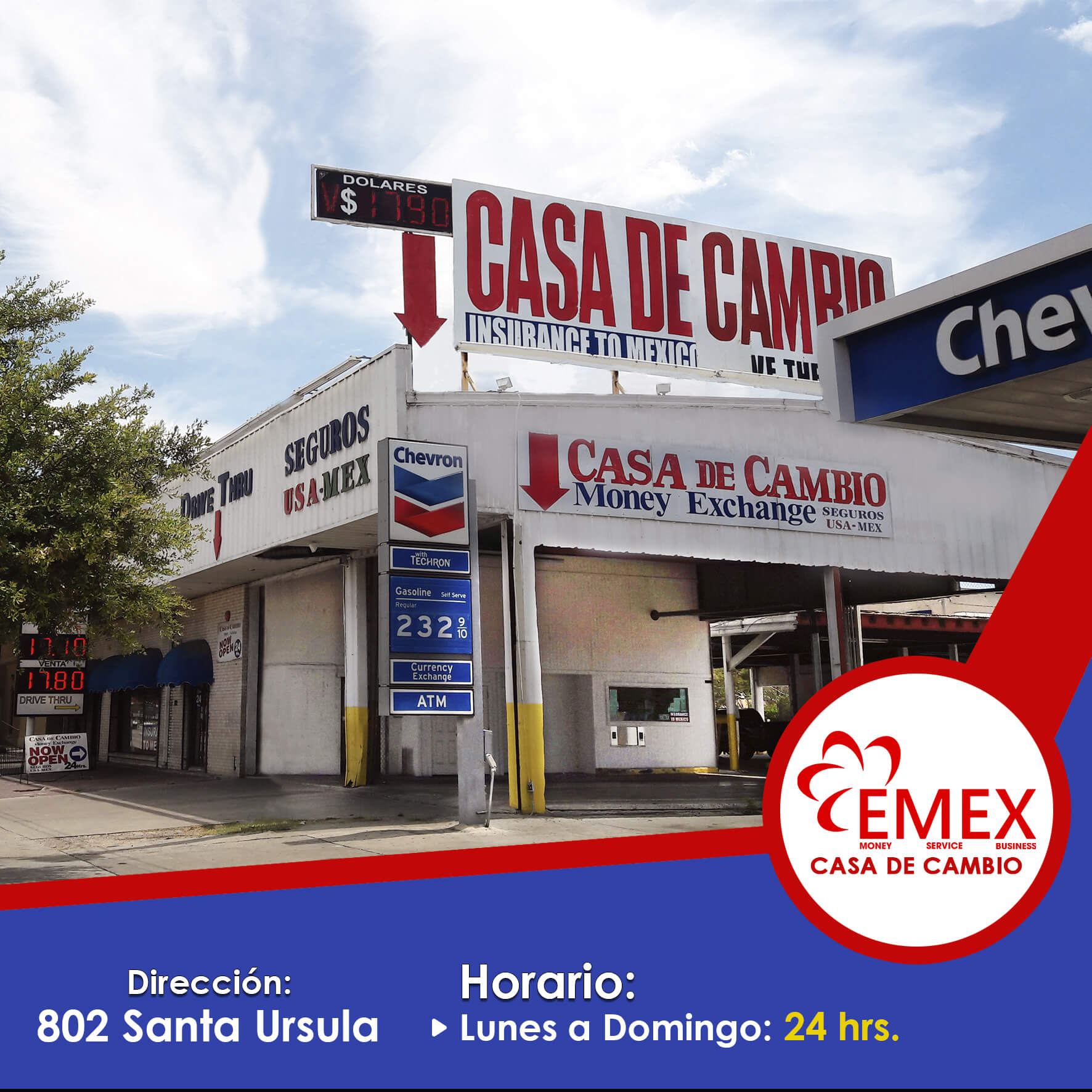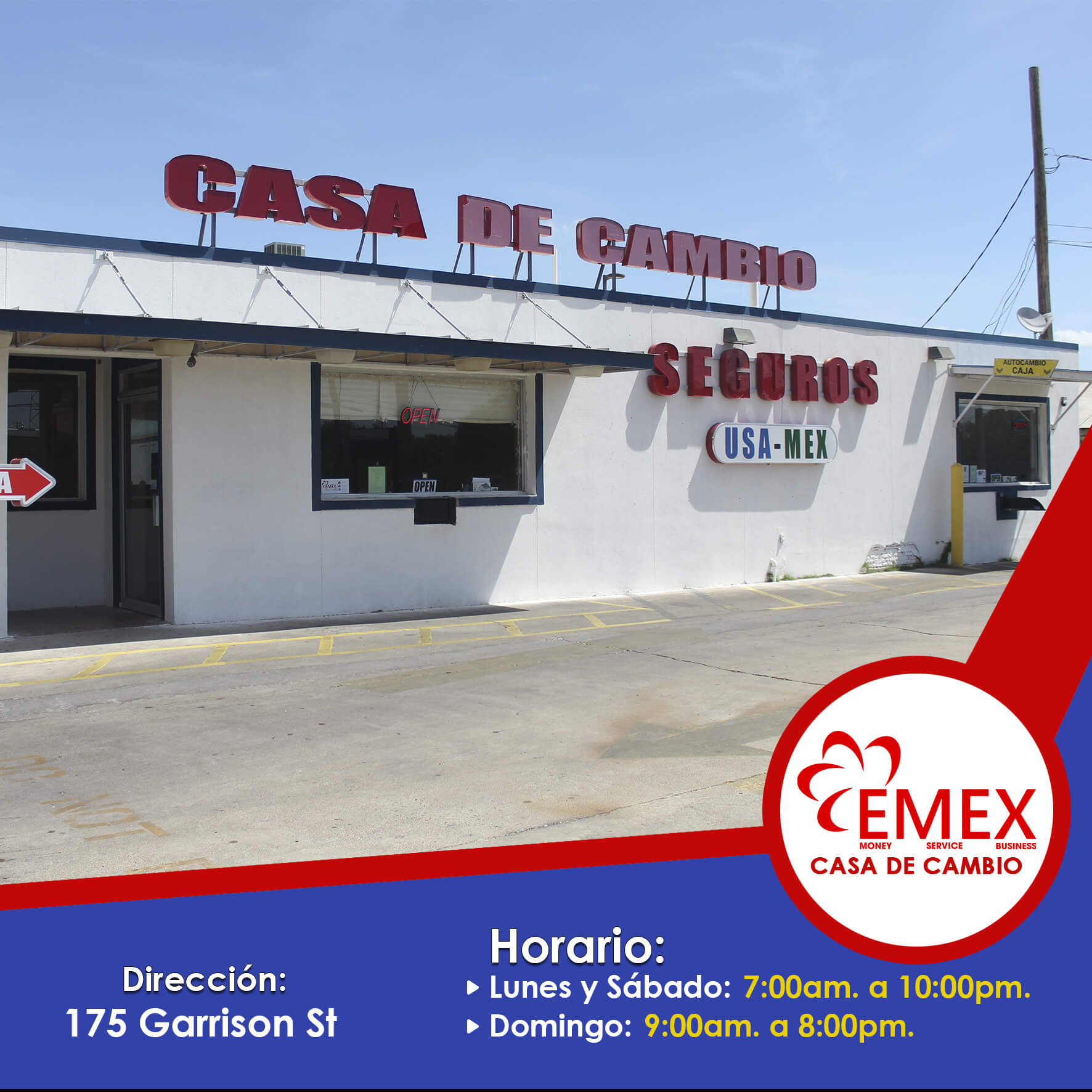 EXCHANGE WITH CONFIDENCE ALL OF OUR STORES HAVE SURVEILLANCE AND SECURITY SYSTEMS.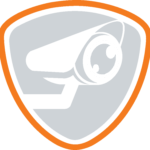 HEADQUARTERS
502 Houston St.
Laredo Texas 78040
Monday-Sunday
7:00 AM to 9:00 PM
EMAIL SUPPORT
contacto@emexfinancial.com
HAVE QUESTIONS?
(956) 722 0204